To foster a world-class training environment for talent to thrive and succeed, inspiring a growing generation of athletes who are in it to win.
The National Curling Academy was opened in August 2017 in the run-up to the 2018 Winter Olympics in PyeongChang, providing a dedicated curling facility that gives British Curling athletes a world class environment in which to train.
Its creation has allowed British Curling to stay at the forefront of the sport, responding to the need for the programme to give all of the athletes, Olympic Podium, Podium Potential, Paralympic and Performance Foundation curlers year-round access to high quality ice, which was not previously available in the UK.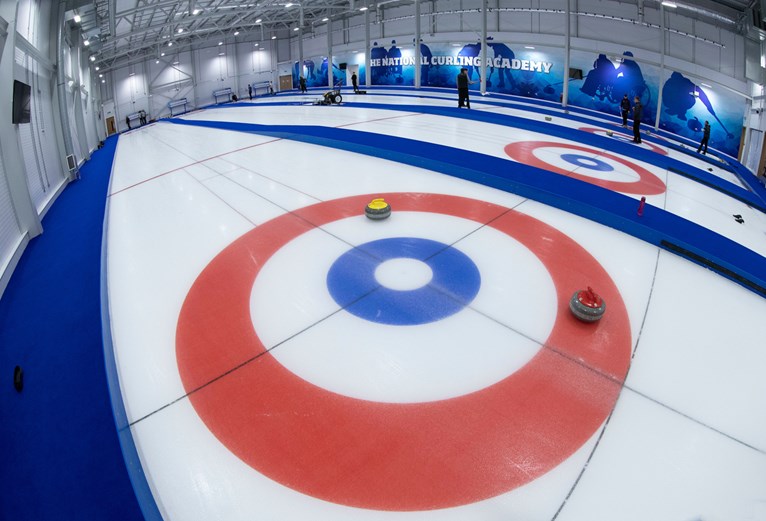 That requirement had steadily intensified following curling's adoption as an Olympic and Paralympic sport that has led to athletes around the world focussing full-time on developing technique and tactical understanding.
The project was built thanks to awards of £1,425,000 from sportscotland and £1,726,566 from Stirling Council to make a total project cost of £3,151,566, and was built alongside The Peak Leisure Centre , part of Stirling's Sports Village. Active Stirling manages the facility, and their support in delivering and maintaining an elite facility is essential.
As well as exceptionally high-quality ice on four sheets, the Academy facilitates real time video capture and displays multiple camera viewing angles allowing for video-based feed-back on individual sheets and across all four curling sheets.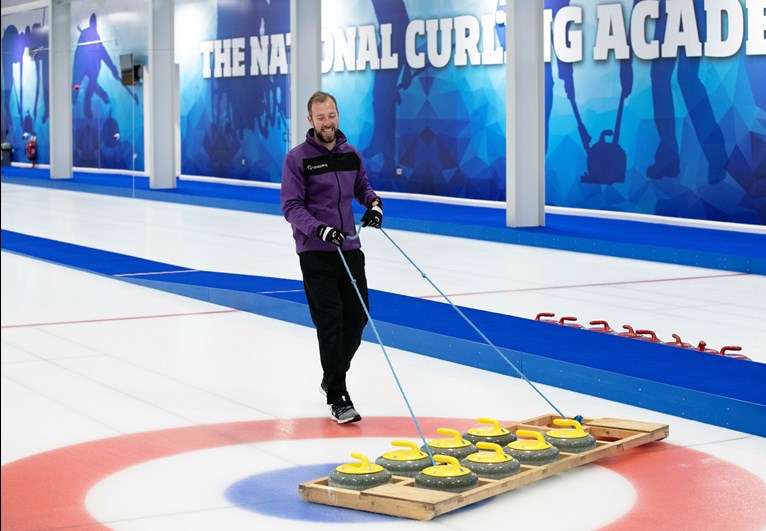 That provides real time feedback rink side with all of the data collated into a database which is securely accessed both on site and remotely by athletes and coaches when travelling for competition.
*The return to training during 2020 following the first COVID-19 lockdown and the subsequent internal competition at the NCA follows approval from the Scottish Government /sportscotland and includes specific protocols such as daily medical monitoring for all athletes and staff, venue specific changes, cleaning and sanitising routines. In addition, new guidelines required alterations to the air handling plant at the specialist purpose built facility managed by Active Stirling.
British Curling adheres to the latest Scottish Government/sportscotland guidance for elite sport introduced as a result of COVID-19 ensuring all training and internal competition complies fully. Athletes and staff have been fully briefed on the latest guidance and their responsibilities as a result.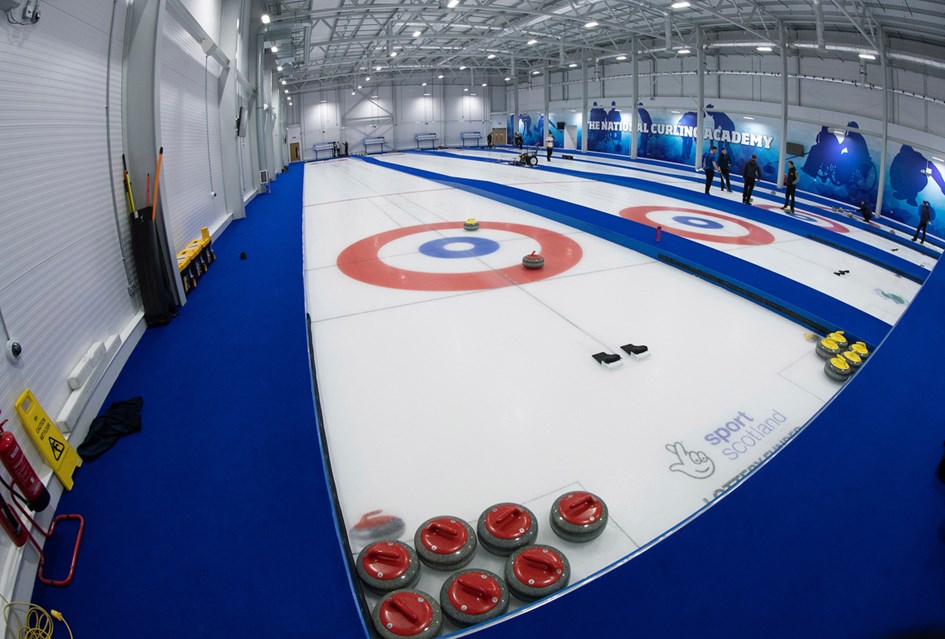 Additional