Nigel Holl spent a career working as both an executive and a board member in a broad range of sports before being appointed to the new post of Executive Performance Director at British Curling in 2019.
With strong connections to all three nations of the mainland United Kingdom, he was schooled in Fife when his father was in the Navy, but moved to Totnes in Devon as a 10-year-old when his parents bought a sheep farm.
After graduating from Bangor University in North Wales with a degree in Maths & PE, he then completed a Masters in Recreation Management at Loughborough University in 1991 before joining what was then the National Coaching Foundation (now UK Coaching).
After a spell as Director of Coaching for the Women's Hockey Association, which merged with the men's association in 1997, Holl became Director of Development for the re-branded England Hockey.
He then joined the Scottish Institute of Sport in 1999 as Programme Manager after meeting his wife Emily when competing in the Mt Everest Marathon. The family's commitment to Scotland has helped shape his career thereafter and they have retained a base in Blair Drummond ever since.
Holl's career did take him south again, first when he was appointed Performance Director for English Netball from 2004 to 2010, during which time the England team claimed victories over both Australia and New Zealand for the first time in 34 years, rose to fourth in the world rankings and won a bronze medal at the Commonwealth Games in Melbourne in 2006 and Delhi in 2010.
He joined Scottish Athletics as its Chief Executive Officer on April Fool's Day in 2010 and set about introducing culture change that placed renewed emphasis on the grassroots of the sport, leading to what is widely considered to have been a renaissance in its fortunes.
Holl then joined UK Athletics as Director of Strategy in 2016 and was its Interim Chief Executive Officer in 2018/19. He had, however, become a keen curler during his time in Scotland, playing out of the Blair Drummond club and at one stage coaching Stirling Young Curlers before becoming a non-executive director of British Curling in 2011, so took the chance to return home when the Executive Performance Director role was created. On his appointment he identified the opportunity offered by the National Curling Academy (NCA), and his new CEO/Performance Director role as an opportunity to establish British Curling as an independent company. He duly oversaw the governing body's relocation of its office base from the sportscotland Institute of Sport to its new headquarters at the NCA in 2020 and the change to governance structures in operation today.
His sporting interest also saw him join the board of Scottish Cycling in 2020, having competed on road and track at World Masters level. He enjoys commuting to the office on a bike made during lockdown and he has pursued tandem time trial records and is the current holder (with his tandem partner) of 10 mile and 25 mile over 40's records. A highly competitive club runner who has represented Scotland at 100km ultra Marathons and was a record holder for the Devil of the Highlands race which covers 43 miles of the West Highland Way from Tyndrum to Fort William, he also participates in sailing, ski-ing, climbing and squash. His energy levels are, however, matched by those of his family with wife Emily an Outdoor Pursuits Instructor, while daughter Jennifer is an elite cyclist on the British Cycling programme based in Manchester and son Sandy is an accomplished runner with Central AC who is currently studying at University in Glasgow.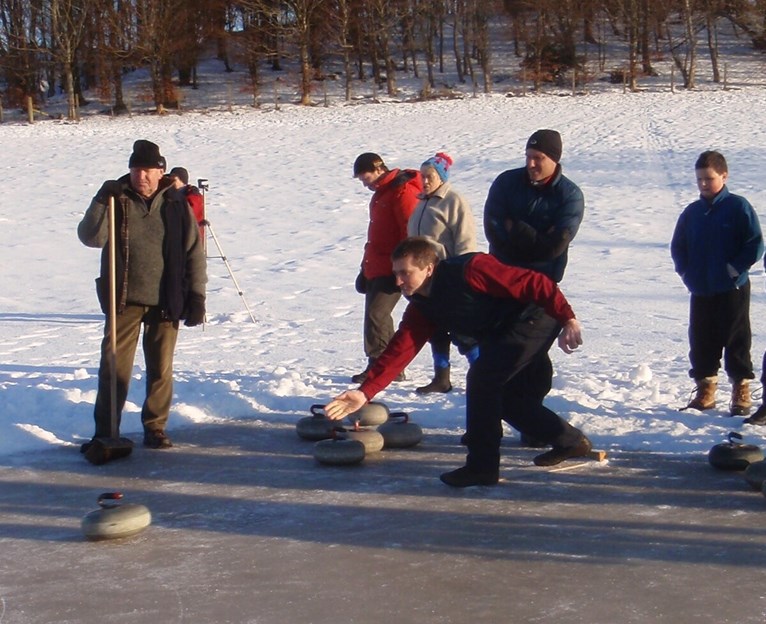 Additional