Paralympic Wheelchair Programme
Paralympic Wheelchair Curling - Creating the blueprint for transformational training and support that raises the elite athletes and teams.
British Curling operates an innovative wheelchair curling programme, providing athletes with the support, on and off the ice, to enable them to compete with the very best since the sport was embraced by the World Curling Federation (WCF).
Designed for participants who have a disability affecting their lower limbs or gait, Wheelchair Curling is played by people with a wide range of disabilities, with eligibility restricted to those with disabilities that mean they must use a wheelchair for daily mobility. More specifically, it is for those who are non-ambulant or can walk only very short distances, so formal classification is an essential condition of international competition, in line with the IPC International Standard for Eligible Impairments and WCF Classification Rules.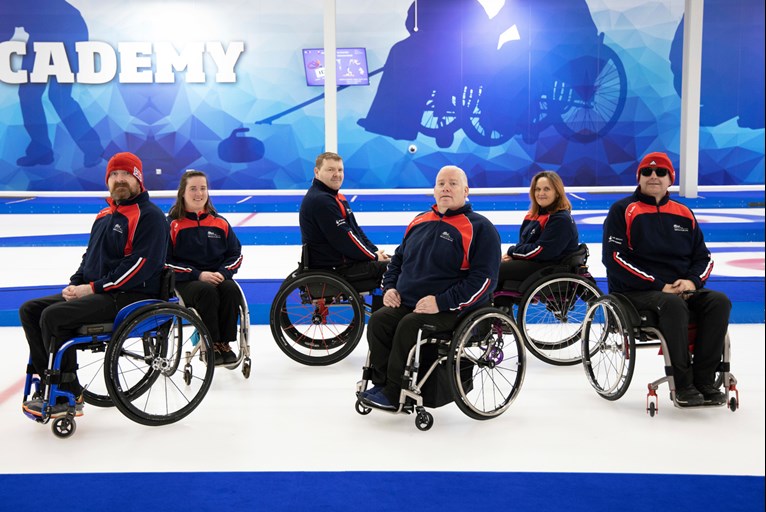 Led by British Curling's Paralympic Head Coach Sheila Swan, a former world champion curler, the programme's athletes have consistently delivered medals at Paralympic and World level. Those range from victories for Team Scotland at two of the first three World Championships in 2004 and 2005 and Paralympics GB reaching the first Paralympic final in 2006, to Paralympics GB claiming a bronze at the Sochi Paralympics in 2014 and, most recently, Team Scotland picking up another silver medal when the World Championships were held on home ice in Stirling in 2019.
Wheelchair Curling has diversity at its core, with the World Curling Federation having insisted from the introduction of international competition, that teams must be mixed gender, in keeping with the broader principles of the sport as a whole. It is played with the same stones and on the same sheets of ice as the able-bodied game, but deliveries are made from a stationary wheelchair using a delivery stick and there is no sweeping. The four person team sport has a skip and vice-skip and delivery rotation like the Olympic discipline and is played over eight ends plus extras (where required) and is governed by the rules of the WCF. There is also an expectation that mixed doubles will be introduced to the wheelchair curling programme at the Paralympic Games in 2026.

In working with wheelchair athletes, British Curling applies athlete-centred principles, providing a full range of support in areas such as physical preparation, sports psychology, performance analysis, nutrition and medical services in association with our partners at sportscotland.
In seeking to maximise competitiveness, the programme has also been actively involved in ground-breaking technological development of equipment which will not only enhance the performance of our athletes, but has the potential to make the sport more accessible for all wheelchair users in the longer term.
There are currently six athletes on the Paralympic Performance squad, but British Curling is actively engaged in widening its search for new talent and is creating a Transition Academy allowing newcomers to adopt high performance practices and behaviours as they look to progress in the sport.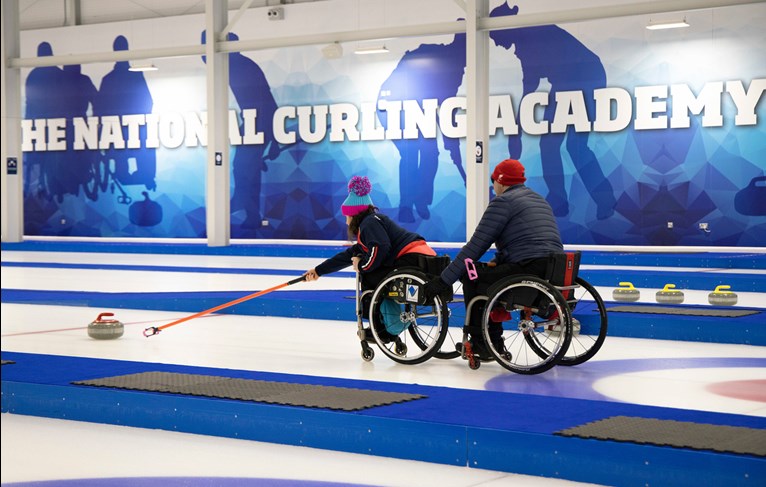 Additional