Pride of British Winter Sport
As the national governing body for elite curling across the United Kingdom, British Curling provides the facilities and support mechanisms to maximise the chances of success on the global stage of our current and our most promising athletes, through our world class performance programme.
The organisation is headed by Nigel Holl, who became its first Executive Performance Director when the roles of Chief Executive Officer and Performance Director were combined in 2019.Under his leadership we constantly pursue cutting edge practice in association with our principle funder UK Sport and partners at sportscotland, to ensure that athletes have access to the highest quality services in areas including coaching, physical preparation, sports psychology, nutrition, analysis, performance lifestyle and medical services.
Those are provided at our headquarters, the National Curling Academy in Stirling, an inspirational facility which was completed in 2017 thanks to more than £3.15m funding from Stirling Council and sportscotland and where on ice training is delivered by our high performance coaching team.
Our Olympic Programme is overseen by Olympic Head Coach David Murdoch, a two-time world champion and Olympic silver medal winning skip.
Their work is focused on the three Olympic curling disciplines in the established men's and women's team formats, along with mixed doubles, which was introduced to the Winter Olympics at the 2018 Games in PyeongChang.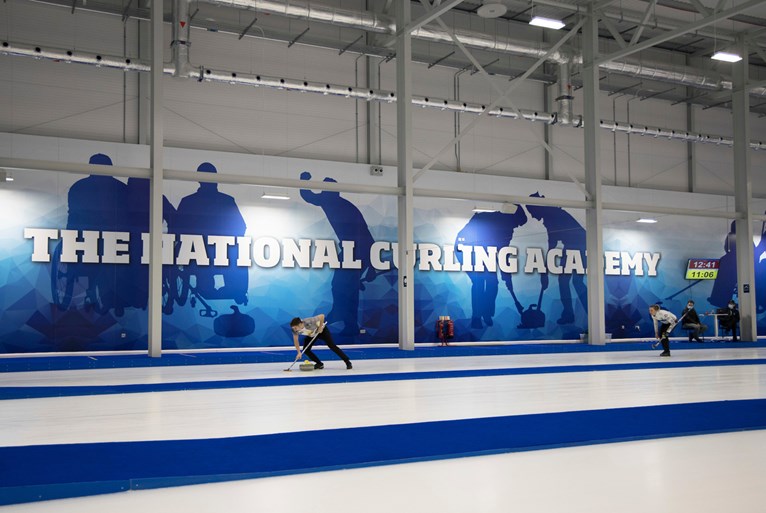 British Curling's Paralympic Programme is overseen by Paralympic Head Coach Sheila Swan, who was a member of the Scotland team that won the women's World Championships in 2002. In line with developments in Olympic curling, the Paralympic programme is undergoing significant change as wheelchair curling also embraces mixed doubles, along with the established and successful team game. Mixed doubles is widely expected to be introduced to the Paralympics in Cortina 2026.
Those programmes are building on a long tradition of success in the sport, dating back to a historic triumph when Great Britain's men won the only curling event played at the 1932 Winter Olympics in Chamonix and, along with Sweden, Great Britain is one of only two nations to have sent curling teams to every Winter Olympics at which the sport has been contested. Apart from a solitary subsequent appearance as an exhibition sport in 1988, curling was not reintroduced to the Winter Olympics until 1998 and Team GB's women claimed a famous success four years later when Rhona Martin delivered what has become known as the 'stone of destiny' at Salt Lake City while, as well as the success enjoyed by Murdoch's rink in reaching the men's final, our women, skipped by Eve Muirhead MBE, completed a full set of medals for British Curling by winning bronze at those 2014 Games.

Since the introduction of curling to the Winter Paralympic Games in 2006, our wheelchair curlers have meanwhile claimed silver (Turin, 2006) and bronze  (Sochi, 2014) medals, making them – along with Canada and Sweden – one of only two nations to have won medals at more than one Paralympic Games.
British Curling's status as the only UK Sport Olympic and Paralympic supported programme based in Scotland reflects both the history of the sport, which was invented in and had its first official rules formulated in Scotland and the present day reality, with the overwhelming majority of curling clubs located in Scotland.
Like other sports, such as rugby sevens, Olympic qualification is based on a system which requires the nomination of one of the nations of the United Kingdom to acquire points at events between Winter Olympics' on behalf of Team GB and that responsibility currently lies with Scotland in all three disciplines. Similarly, in wheelchair curling Scotland accrues appoints for Paralympics GB.
The way in which the Olympic version of the sport is naturally suited to gender balance was meanwhile demonstrated in the success of the introduction of mixed doubles in 2018. While Team GB missed out on qualification for that event by the narrowest of margins, finishing in ninth position in the points table with only the top eight earning places in PyeongChang, increased emphasis has subsequently been placed on the new discipline. That has included a change of policy from seeking to develop specialist mixed doubles teams, to encouraging all of British Curling's best athletes to compete in the new discipline as well as with their men's and women's teams, leading to heightened domestic competition.
That target of intensifying domestic competition in a bid to drive up standards, has also seen British Curling take on added responsibility for the development process by bringing the Performance Foundation programme (funded by sportscotland, and delivered on behalf of Scottish Curling) under its auspices in the course of the Winter Olympic cycle leading into Beijing 2022.

That process is mirrored in the Paralympic programme's introduction of a Transition Academy, which is providing both a talent identification search and a performance pathway.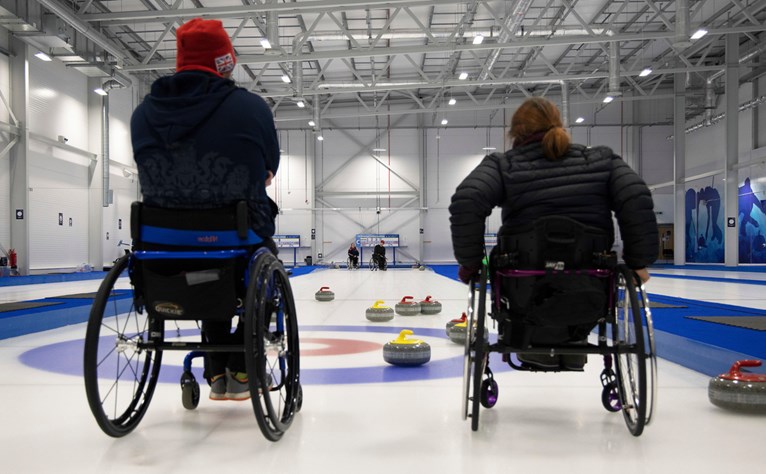 Additional