In keeping with the strategy across the British Curling programme, competition will intensify for places in the wheelchair teams that will uniquely target dual success this season as the squad begins to train with an English-based trio who were selected to form a transition group last year.
With both events taking place in Beijing - in October and March respectively - the World Wheelchair Curling Championships are set to take place in the same season as the Paralympics for the first time ever, which means that twin peaks have to be reached in terms of preparation and performance.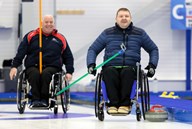 The scale of that challenge makes the timing ideal for the merger of the two groups of players who have had to work separately since Stephen McGarry, Stewart Pimblett and Norma Woods were chosen to form the transition squad after being given the chance to benefit from British Curling's support.
Pimblett comes into the squad having already played at three World B Championships, representing England and described his selection to join the British Curling squad as "an absolute honour.
 "I have dreamt about this and whilst I used to enjoy wheelchair basketball I never really fulfilled my potential and this sport has surpassed that and I hope to achieve everything I possibly can with Sheila and the rest of the squad," he continued.
Paralympic Head Coach Sheila Swan is looking forward to their involvement being beneficial in the longer term, as well as for the immediate season ahead.
"It is an unusual situation to be in, but many things have been unprecedented in the past year or so and what our athletes have demonstrated is their ability to rise to challenges put in front of them," she said.
"As a result, we are back on ice already and I am delighted that this time around we have been able to include the transition squad members for the first time in the National Curling Academy."
British Curling's Executive Performance Director Nigel Holl offered warm congratulations to the newcomers to the squad and said their arrival at the National Curling Academy helps send out the right signals in terms of the way the programme is developing.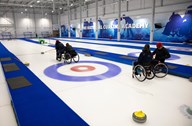 "Part of our job is to find ways of widening access to ensure that we maximise our chances of being competitive at the highest level of the sport and while curling has traditionally been very Scottish-oriented within the UK, we are always keen to encourage the growth of our sport," he said.
"The emergence of Stephen, Stewart and Norma through the Northern Ice Wheelchair Curling Club that has been a great success story in the north east of England, has been a welcome addition to the mix as we continue to expand the squad and prepare longer term for the Paralympics in Milano Cortina in 2026, as well as the coming season's World Wheelchair Championships and Winter Paralympics.
"The way our wheelchair curlers have handled what has been an extremely challenging period in their careers over the past year has earned them enormous respect throughout the programme and we look forward to them going from strength to strength with this infusion of new talent."
Programme athletes for 2021-22: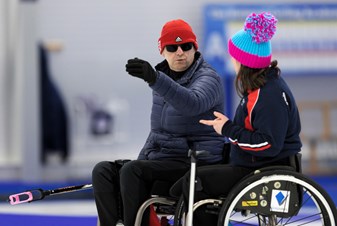 British Curling Programme Squad:
Meggan Dawson-Farrell (Tullibody)
Gregor Ewan (Elgin)
Charlotte McKenna (Bridge of Allan)
David Melrose (Duns)
Hugh Nibloe (Stirling)
Gary Smith (Edinburgh)
British Curling Transition Squad:
Stephen McGarry (Bedlington)
Stewart Pimblett (Seghill)
Norma Woods (Bedlington)