World Mixed Doubles Champions Jen Dodds and Bruce Mouat will face familiar faces, but a string of new combinations as British Curling's Mixed Doubles League gets underway this week.
The competition, played every Friday, proved highly popular among the programme's leading players last season, offering a change of dynamic from working throughout the rest of the week with their regular teams, as the organisation sought to compensate for the absence of international competition due to the pandemic.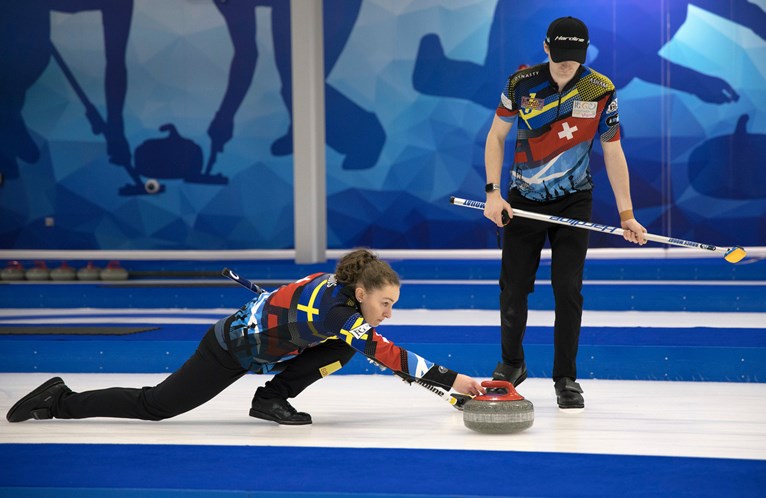 The hard work of coaches, as well as players, was well rewarded when Mouat's men reached the final of the World Championships, before he and Dodds then went on to become Scotland's first ever Mixed Doubles World Champions, playing on home ice at Curl Aberdeen in May.
They will be among just three pairings that remain the same for the 2021/22 season, along with Eve Muirhead and Bobby Lammie, who were runners-up to Mouat and Dodds in last season's Mixed Doubles Elite Finals after pipping them to the inaugural Mixed Doubles League title, as well as Grant Hardie and Vicky Wright.
However, six new teams have been formed for the coming season, including five-time Scottish Mixed Doubles Champion Gina Aitken partnering Euan Kyle for the first time.
"The introduction of last season's internal Mixed Doubles competition was one of the many positive things we took away from the innovative approach we required during lockdown," said David Murdoch, British Curling's Olympic Head Coach.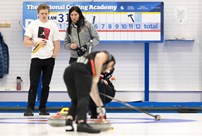 "It proved to be a huge success in competitive terms and the players really enjoyed it, so it is great to have it as part of our regular schedule again.
"There has been a great buzz within the National Curling Academy since the players returned to the ice earlier this month and having so many new partnerships will freshen things up, but everyone can also take enormous confidence from having the reigning World Champions within our squad.
"Jen and Bruce would also be the first to admit that they benefited greatly from the quality of competition they were exposed to in the build-up to the World Championships as they were pushed to the limit in every domestic competition and, as we move into the final stage of the Winter Olympiad, we fully expect that to be the case again this season."
This season's Mixed Doubles partnerships: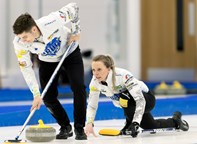 Gina Aitken /Euan Kyle
Jennifer Dodds /Bruce Mouat
Hailey Duff /Hammy McMillan
Lauren Gray /Duncan Menzies 
Rebecca Morrison /Robin Brydone
Eve Muirhead /Bobby Lammie
Sophie Sinclair /Ross Whyte
Mili Smith /Duncan McFadzean
Vicky Wright /Grant Hardie