British Curling has welcomed the announcement that UK Sport is to provide a substantial increase in it's support for the WCP curling programme and Olympic and Paralympic athletes as preparations get underway for the Milan Ciortina 2026 cycle.
UK Sport today outlined it's support for eight winter sports, with an overall investment of £24.2 million allocated as part of it's long term plans and ambition to become a greater force in winter sport in 2026 and beyond.
The significant increase in support for curling on the back of the success during the Beijing cycle when the sport brought home the only medals from the 2022 Winter Olympic Games is also a reflection of the substantial changes made across British Curling as a whole, which is expected to feed into and reap dividends in the wheelchair curling programme.
Following a highly pressurised 2021/22 campaign which brought about the implementation of a ground breaking squad system along with a number of cultural and strategic changes to the approach the organisation introduced mid-cycle and the lessons learned from that, will help to build on successes to date which produced Olympic Champions and Olympic silver medallists, world mixed doubles champions and double European Champions, as well as World Junior Champions in the previous cycle.

British Curling will receive £6.4m for the WCP curling programme and £1.4m for wheelchair curling which will provide financial security and protect the organisations plans and ambitions in the lead up to 2026 and beyond.   
"British Curling is delighted with UK Sport's announcement regarding our support for the 2026 Milan-Cortina Olympic and Paralympic cycle," said British Curling's Executive Performance Director Nigel Holl.
"Our evolution through the Beijing cycle saw significant positive changes across the business, the approach to training, selection and event preparation, and it was tremendously satisfying to see that pay off in Beijing with two fabulous medals. We know we can further drive those approaches and continue to learn and evolve to ensure greater success in Milan Cortina. Beijing was satisfying, but there are five medals on offer in 2026 and we aspire to be competitive in all those events. This investment decision gives us the resources to challenge across those five disciplines, and tough though that will be, with the superb athletes, staff and partnerships we have, it's "game on"!"
British Curling's Interim Chair John Harris added, "This award can only be seen as a ringing endorsement of our approach to coaching, selection and preparation of elite athletes and teams for the highest levels of international competition.
"On behalf of the Board we are delighted with the exciting opportunity this now provides our organisation for the next cycle and beyond in fully preparing our future Olympians and Paralympians, as Nigel (Holl) and his staff embed the ambitious cultural changes they implemented, as they seek to deliver even greater results thanks to this investment in our world class programme.
"The new processes and strategy we have developed can bring greater rewards for all our athletes and stakeholders across all our programmes in the years to come and we look forward to building on these foundations to win more and win well to bring greater success for all."
All investments announced today are in principle and subject to the contracting phase of the investment process. The Milan-Cortina cycle formally starts on 1st October 2022.


The total breakdown of all winter investment given below:
| | | |
| --- | --- | --- |
| Sport | Investment | Notes on funding type |
| Curling | £6.4m | WCP and Sport Progression |
| Wheelchair Curling | £1.4m | WCP and Sport Progression |
| Ski & Snow | £7.2m | WCP, Sport Progression and National Squads |
| Para Ski & Snow | £4.7m | WCP, Sport Progression and National Squads |
| Bobsleigh | £1.9m | WCP only |
| Skating | £1.6m | Sport Progression and National Squads |
| Ice Hockey | £0.9m | Sport Progression and National Squads |
| Luge | £0.08m | National Squads only |
| Skeleton | Pending | Potential investment of £4.8m |
| Total | £24.18m | Potential to rise once Skeleton award agreed |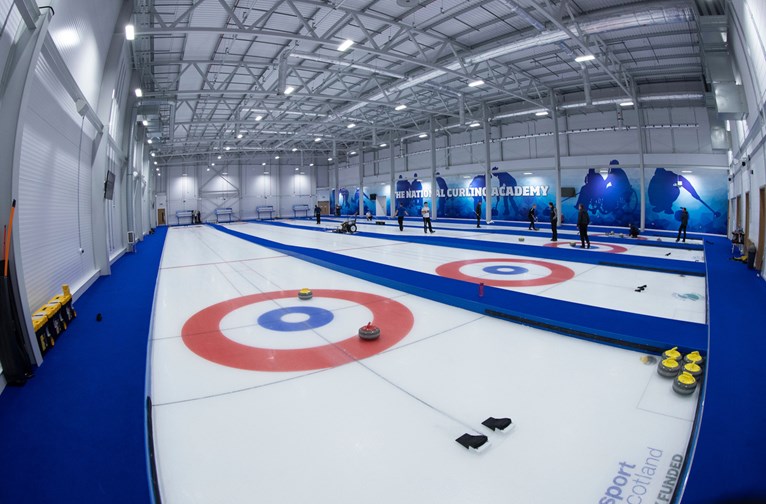 #curling