After winning Olympic and European gold medals last season Mili Smith has decided to step away from full time curling to focus on teaching as the 24-year-old is about to embark on a Post Graduate Diploma of Education (PGDE) at the University of Dundee in August.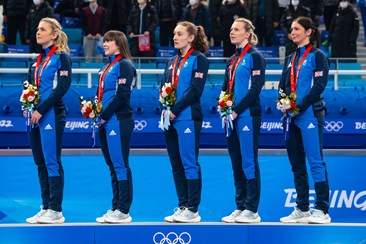 Smith has made this decision after a spectacular season which saw her selected from British Curling's innovative squad system and chosen to be part of the final five which won the European Championships in their first major event as a new rink. 
They followed that up with qualifying at the Olympic Qualification Event (OQE) just a few months ahead of winning gold at the Beijing Olympics.  "It has always been a dream of mine to get to an Olympic Games and now feels like a good time for me to focus on something different as I have always planned on becoming a primary school teacher after curling," Smith explained.  
"I have worked incredibly hard and committed a big part of my life to curling since I left school in 2016.  I have been incredibly fortunate to be able to curl at this level and study and I graduated last year with a BSc in Psychology from the University of Stirling."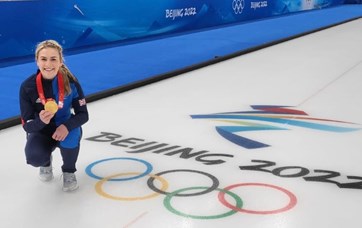 "My studies and curling complemented each other and getting a scholarship made a huge difference. Being on the British Curling programme enabled me to have access to many excellent services including Performance Lifestyle which enabled me to plan effectively and utilising that support helped me get to where I am as an athlete and person both on and off the ice." 
"This past year has been one of the best. I worked hard alongside all nine of the girls in the squad and enjoyed playing with every single one of them. The new squad system made me even more determined and driven and when it came to selection I felt confident that I had tried my best. 
"Looking back over this season I have made memories with the girls and coaches which will last a lifetime. The Europeans was a really enjoyable competition to be part of and put us in good stead heading to the Olympics. I cannot thank everyone enough – from everyone on the programme, UK Sport and the National Lottery as well as Kristian (Lindstrom) – he has without doubt been far more than just a team coach over the last year."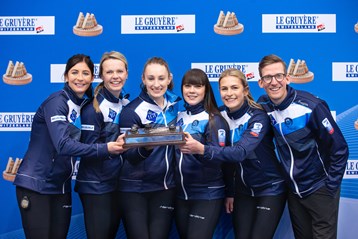 Although she is still only in her mid-twenties, Smith can look back on long involvement in the sport having competed at a high level from an early age.  
"Winning the Scottish Juniors, the Scottish Champs and playing at the World Juniors and World Championships were great years for me with previous teams. Representing Great Britain competing at the Youth Olympics and University Games were also great foundations and successes to build on over the years. Looking back perhaps my few disappointments were not playing at an Olympics and not getting the chance to skip a team," she said. 
"However, along the way I have had a great career helped by so many great coaches over the years and I want to give special mention to Brown (Ferguson – Performance Lifestyle), Misha (Botting – Psychology) and Lindsay (Thompson – Physiotherapy) who were an integral part of the backroom team who helped me learn and manage more than I could imagine was possible at the time.
"I am now looking forward to focusing on something new. The next chapter involves going back to university for one year to study a PGDE in Primary Teaching before I begin probation work.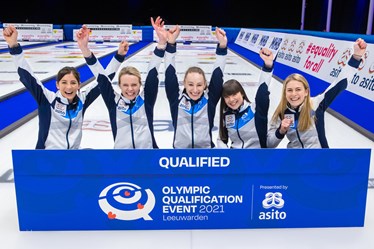 "Over the years my colleagues have become best friends and my coaches have helped me to learn a lot about myself and life both on and off the ice and I am very grateful to those I have worked with on the programme. I hope to play alongside some of them in the Scottish Mixed Doubles and also the Super League in Perth, so I will be keeping my hand in even when I start teaching and it is not the end just a new beginning."  
British Curling's Executive Performance Director Nigel Holl paid tribute to Smith and her many achievements. 
"The success our women's team achieved this season was hugely impressive as they responded to a huge challenge in becoming the first British Curling team to come through an Olympic Qualifying Event and used that platform to achieve their ultimate ambitions," he said.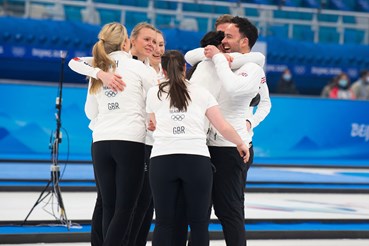 "Mili was among those who shone in that environment and the professionalism that took her into the team that won the Olympic title carried into the way she went about her work as their alternate, ensuring that the quartet who competed on the ice - Eve Muirhead, Vicky Wright, Jen Dodds and Hailey Duff – had the support they required to be able to perform to their very best. 
"It was a fitting way to complete a fine career on the British Curling programme, during which she has won other titles, including the Scottish Championship and we wish her every success in her teaching career." 
#curling
Images: Team GB/David Pearce, WCF/Celine Stucki, PPA Graeme Hart