Paralympian David Melrose (Duns) who joined the British Curling Wheelchair Curling programme at the start of the Beijing cycle has announced his retirement from elite wheelchair curling.
The former fire fighter described his time on the programme as the most productive four years of his life with a new sport that has taken him to parts of the world he never envisaged visiting while developing skills that have transformed his life.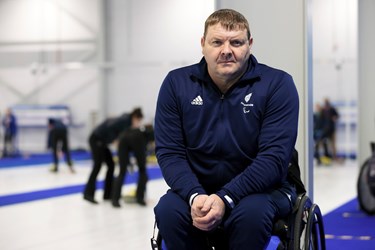 In deciding to call time on his career he has consequently expressed his gratitude for the opportunity wheelchair curling has given him to help rebuild his life following his life changing accident.
"From start to finish the programme was a revelation on so many levels," he said.
"I think I was quite naïve when I started with British Curling. The schedule of on and off ice training was much more of a commitment than I envisaged and to be honest by the time I took up the sport my body was very much shaped from being in a wheelchair for seven years.
"I gave it my all and as a result my body was broken down and built right up again by the physical conditioning and I learned so much about my health and good nutrition.
"I now have a much stronger mindset than ever before, more self-belief since my accident and my physical health is in much better shape than ever before.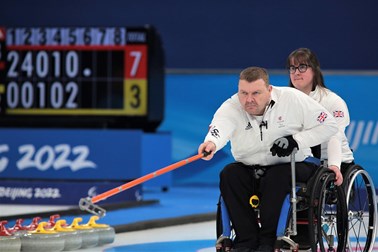 "My wife Clare and I made the joint decision to put in my application to the programme and I have had her wholehearted support and that of my family and friends over the past four years.
"It has been an amazing adventure and one that has left me with a better mental and physical health which I know how to maintain moving forwards.
"The team environment I experienced on the programme is unlike anything I had before and the tight knit camaraderie combined with that shared experience and bigger learning curve from being with other disabled athletes and shared experience and knowledge about coping strategies and health tips was very much part of my transformation."
Melrose suffered his injuries when he was struck by a falling steel beam while tackling a blaze in 2010, resulting in him becoming T8 complete paraplegic and a seven month stay in hospital rehabilitating. 
He discovered curling five years later and joined the British Curling programme in 2018, going on to win a World Championship silver medal for Scotland and to represent ParalympicsGB at this year's Winter Paralympics in Beijing.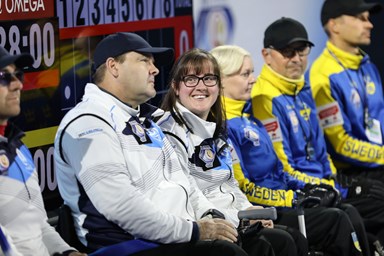 "To train hard and to be rewarded with the opportunity to pull on a Scotland jersey to represent my country was a career highlight and to win silver on making my debut at a home World Championships was something I will never forget," said Melrose.
"I was quite shell shocked when that silver medal was given to me. It was something that dreams are made of.
"To then get selected for ParalympicsGB to go to the Beijing Paralympics and to see the impact that had on my family and the small community I come from was an amazing experience.
"To have that chance to have pride in my own achievements and instil pride in my family and my community was so uplifting and it was great to feel that appreciation of what I wanted to do for them and everyone back home."
His Paralympic experience ended when he suffered a fall from his wheelchair during the seventh of his team's 10 matches in the round-robin stage of the event.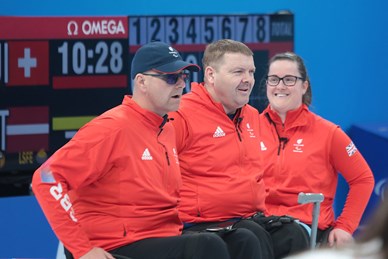 "My only disappointment was not getting a medal at the Paralympics," said Melrose.
"Falling from my chair in Beijing was a result of overstretching and it was totally my fault, but the care I received over there and the messages I received from the other side of the world were a real positive from what may have looked like a harrowing situation."
He has taken huge pride in the impact his sporting success has had on how he is viewed within his community.
"I am no longer known as the local footballer or fire fighter, everyone in the community talks to me about watching me on the TV at the Paralympics which is really nice," said Melrose.
"I didn't think I would have any lasting legacy of any kind when I was able-bodied but to know that someone somewhere might be inspired to take up the sport by seeing me and what I achieved in a short period of time would be amazing."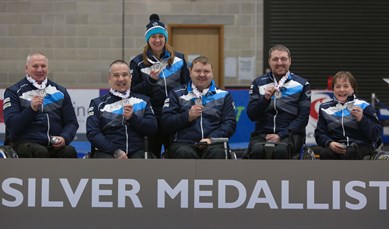 Melrose's decision to retire leaves a vacancy in the international line-up at a time when the British Curling programme is actively seeking new talent and the 56-year-old enthusiastically recommends the sport as an exciting opportunity for ambitious competitors.
"I cannot thank my team mates and all the staff on the programme as well as all the support staff from our partner organisations enough, each and every one of them helped me to be the athlete I am today and played a part in every achievement," he said.

"The world of elite wheelchair curling is about chasing margins and the demands are more than I can commit to at my age for another four year cycle, but I very much hope that others will try this great sport or for curlers to test themselves at the elite level and see where their ambition takes them, because it is a journey that I hope other disabled athletes might get the opportunity to explore."
British Curling's Paralympic Head Coach Sheila Swan is overseeing that recruitment process and cited Melrose as an exemplar of what can be achieved.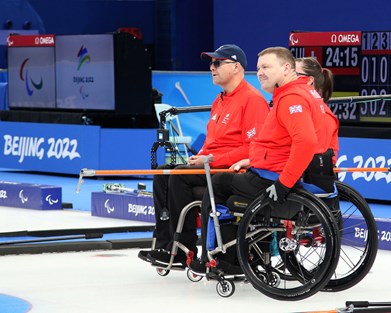 "It has been a pleasure to work with David over the last four years.  His commitment and dedication to the programme saw him develop into a valued and integral member of the Paralympic Squad," she said.
"The speed with which David developed into an international athlete after joining the programme in 2018 was inspirational and it was wonderful to see him reach a World Championship final on his major international debut the following year.
"It has been a joy to work David and I wish him all the very best with his future endeavours.  He represented GB and Scotland with real pride and I hope his story and achievements inspire others to progress in the sport."
British Curling's Executive Performance Director Nigel Holl also paid to tribute to Melrose's achievements:
"David's success was down to his hard work and commitment, as well as the quality of support we have been able to offer athletes since the National Curling Academy was opened in 2017.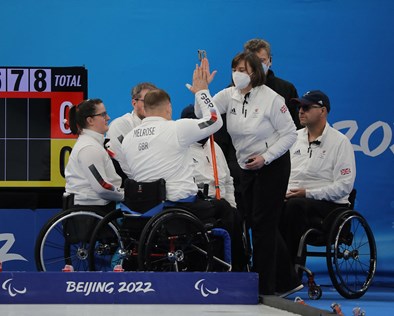 "The environment we have been able to generate has created a production line of talent and success in both our Olympic and Paralympic programmes and we are keen to give as many people as possible the opportunity to pursue their dreams in the way that David has been able to."
#curling

Images: PPA/Graeme Hart,
WCF/Tom Rowland,
WCF/Alina Pavlyuchik,
ParalympicsGB