Reigning Scottish champion and Grand Slam winning skip Ross Paterson has made the decision to end his playing days with the British Curling programme.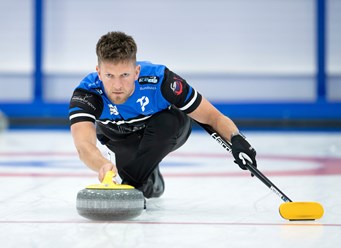 The 38-year-old has proven himself one of the most versatile performers in the British game over the past two decades since emerging from the small club in Lochgoilhead, then going on to win the Scottish Junior title and a World Junior Championship bronze medal in a team skipped by Logan Gray.
At senior level he enjoyed early tour successes, including victories at the Perth Masters and Edinburgh International in a line-up skipped by Dave Edwards, but was forced to step away from the national squad for a period in his twenties after university until he started his career in trading standards.
His skills remained in demand and he played at the European Championships in 2010 with a team containing three former world champions, Hammy McMillan sr, Dave Smith and Dave Murdoch.
On the back of that he got another opportunity to join the increasingly professional British Curling set-up in 2011, going on to further successes, including winning a first Scottish men's title in 2016, before taking the opportunity to lead his own team during the last Olympic cycle.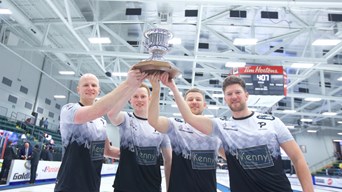 "I made the decision to get back into the British Curling set-up when Soren Gran came in as Head Coach and I had an opportunity to play with Dave Murdoch and we won another play-off to go to a European Championship in 2011," Paterson explained.
"From there I played in teams with Logan Gray, then Soren Gran assembled a team with Tom Brewster, Glen Muirhead, Hammy McMillan jr, Thomas Muirhead and myself as a five man team and we won a lot of things on tour.
"At the end of that cycle we were disappointed not to be involved in the Olympics in 2018 and from there I was in my early thirties and wanted to be the master of my own destiny if I could and I was lucky to get the support to have a team with British Curling as skip."
That brought immediate success when he, Kyle Waddell, Duncan Menzies and 2014 Sochi Olympic silver medallist Michael Goodfellow, beat defending champions Team Mouat at the Boost National in what was, to date, the only all-Scottish final at a Grand Slam of Curling event in Canada.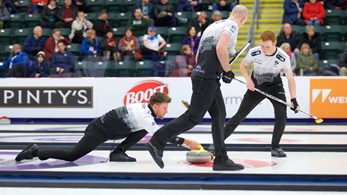 "The Slam is always going to be a stand-out moment, not just because it was the first all-Scottish final against Team Mouat who had won the year before, but because it was my first season at skip, so to enjoy that success so early was obviously amazing," said Paterson.
"It's one of those things I'll always look back on fondly. There have been disappointments in not being able to tick off some of the targets that were on my list, including going to an Olympics, but I've also ticked off a lot of things I maybe wouldn't have dreamed of 10 years ago.
"So, I think I've got to see a balance in that and understand that only very few people in manage, in elite sport, to do that. That's all part of it and I'm at peace with the decision I've made. It's the right time."
His career culminated in this year's triumph at the Scottish Championships, followed by leading his team to the World Championships which rewarded the supreme team ethic he has shown throughout.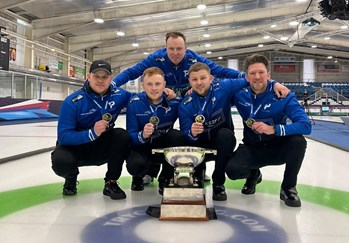 "When I played at the Europeans in 2010 with Hammy McMillan, David Smith and Dave Murdoch who were all World Championship winning skips at the time, little did I know that in 12 years time I would be skipping a team at a World Championships," he observed.
"I've played in different positions in teams which makes you resilient. Anyone who's had a career like I've had, you learn to be resilient.
"I won the Scottish Juniors and bronze at the World Juniors playing third, then played second for the majority of my men's career, winning a Scottish title and quite a few tour titles along the way.
"I played lead for Tom Brewster when we had the five-man set-up with Thomas and Glen Muirhead and Hammy when we won the Swiss Cup in Basel and even at fifth man I've been with Dave Murdoch in 2017 and with Team Mouat in 2018 when we won the bronze medal at the Worlds.
"It just shows the love I have for the game and my willingness to play in any position to get the best out of any team that I'm playing in and understanding that when you are playing in teams it's simply about trying to get the best out of each other and winning games on the ice.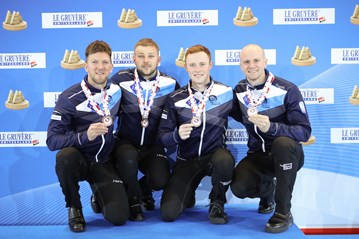 "I've played with a lot of different people, a lot of different characters and it's been really interesting to play with so many different people in different set-ups in teams. You understand how important dynamic is in how you try to get the best out of each other.
"There have been a lot of setbacks, a lot of disappointments, but I've always tried to use that as a motivating factor to push me on to try to drive towards my goals."
Paterson is also swift to acknowledge the support he has received to allow him to chase his dreams.
"The other part of having the career I've had and the age difference between me and other members of the squad shows how lucky I've been with my support network, my family, friends and especially my wife Sarah who has been prepared to help push me on to try to achieve those goals," he said.
"I've also been really lucky with my employers at East Dunbartonshire Council, who have encouraged me and allowed me to train and compete as much as I have. Without that set-up it would have been impossible for me to do that.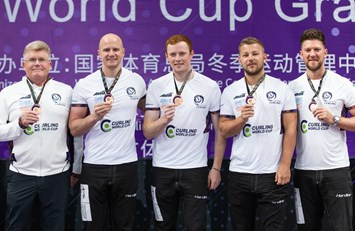 "I'm also hugely grateful to all the coaching staff, on and off the ice, the medical, physio and strength and conditioning specialists and all the support team at British Curling, as well as to UK Sport and the National Lottery for providing us with the funding to allow us to prepare and compete the way we do."
Having been a senior figure in the programme over the past decade, Paterson is well placed to assess the transformation of the British Curling set-up that has led to this season's successes that have seen both the women's and men's teams contest Olympic finals, a Scottish pair replace their compatriots as World Mixed Doubles champions and a Scottish men's team win the World Junior Championships.
"There's been massive changes in the programme over the past 10 years, from 2011 onwards when Soren Gran came in," said Paterson.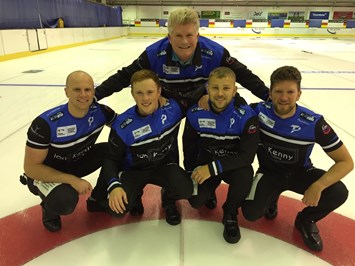 "He'd obviously had experience with Niklas Edin in the Swedish set-up and the standard that was set in training and expectations of training and time spent on the ice was a bit of a shake-up at the time.
"It probably put a lot of good curlers out of the elite game because they just couldn't commit to what was now the standard.
"I thrived on it and enjoyed it, but even from there the professionalism that's come in over the last couple of Olympic cycles and this cycle especially, with the National Curling Academy getting built and training getting centralised, has really allowed British Curling to push onto the next level and be at the forefront of world curling.
"You can see that now in the team's we've got in men's women's and the juniors who are coming through now as well.
"People are out there to win and we're getting pretty good at it. I think that's going to keep on accelerating now into the next cycle and I'm excited to see not only what the athletes on the programme can achieve, but what the future holds with the talent coming through.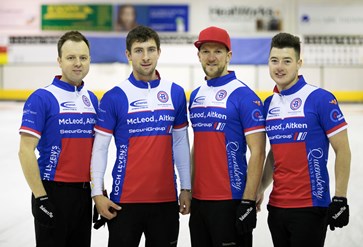 "It's an exciting time for British Curling and it's been a good place to be."

In paying tribute to Paterson's contribution, British Curling Executive Performance Director Nigel Holl said his approach provided a shining example.
"Ross has been very much a player's player throughout the years, as was demonstrated in his selection to go to World Championships with both Team Murdoch and Team Mouat as an alternate, along with all the titles he has won," said Holl.
"His contribution to British Curling has been exceptional, particularly during a period of vast change over the last decade and the attitude Ross has shown in juggling his curling commitments with his job in Trading Standards has been inspirational.
"The knowledge he has acquired over that period is invaluable to the British and Scottish game and we are determined to ensure that is not lost to the sport as we seek to instil similar values into future generations of curlers."
#curling
Images: PPA/Graeme Hart, Anil Mungal,
WCF/Celine Stucki, WCF/Richard Gray