After steering Team Mouat to Olympic and World Championship finals, top spot in the world rankings and two European titles in two appearances at the event, Alan Hannah has decided to step back from elite level, full-time coaching.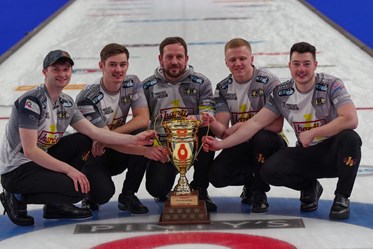 The 50-year-old has also helped the leading British men's team to an unprecedented series of victories on the lucrative Grand Slam of Curling circuit, culminating in them becoming, last season, the first Scots ever to claim the coveted Pinty's Cup as the leading team in Grand Slams across a season.
However, having previously built up a successful career in the construction industry before joining British Curling as a full-time coach in 2017, he has now made the decision to explore a new career opportunity outside the sport.
"Having been involved in all levels of coaching over the past 20 years, it felt that now was the time to explore other business opportunities outside of curling," Hannah explained.
"I always had an aspiration to own my own business and to fully maximise that opportunity did not really fit or complement full time coaching and getting involved in another Olympic cycle meant that there might be fewer opportunities to do something else before considering retirement.
"I suppose it was a now or never decision and I have coached for a long time and given the sport I love a lot of my time and dedication.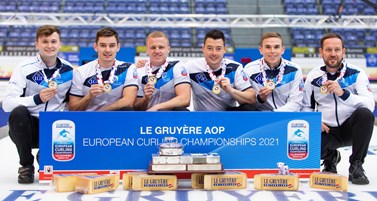 "After the Olympics, the end of the Beijing cycle gave me the chance to lift my head above the demands of an Olympiad and look at what else is out there in the business world.
"To have the opportunity to utilise the skills and experience from my previous career became an exciting and challenging prospect and an avenue I realised I wanted to explore."
Hannah worked closely with Bruce Mouat since his junior days, helping the skip claim a World Junior Championship title, before overseeing the overhaul of his team that led to the creation of the current line-up of Mouat, Grant Hardie, Bobby Lammie and Hammy McMillan.
The quartet enjoyed a meteoric rise immediately after their formation in 2017 with a string of victories in Canada, including becoming the first Scots ever to win a Grand Slam event that season and they have gone on to become a major force in the sport.
Hannah had joined British Curling on a full-time basis the same year in order to work with Team Mouat and, in deciding to call time on his elite coaching career, he has expressed his gratitude for the opportunity to help them achieve their current status.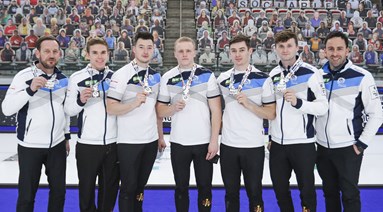 "My journey with them has seen them achieve magnificent things together and I am both delighted and confident that I am leaving them in a great position," he said.
"Throughout the last four years they have pushed on and become a self-sufficient, resilient and world-leading team in all aspects of the game.
"We have had an incredible time together and their great work ethic in everything they do will enable them to push on for the next cycle and achieve many more things including the gold standard at the Olympics and World Champs.
"There are many more tremendous achievements ahead of them and we will always be in touch and they know I will always be at the end of the phone if they need anything, so I think they are in a great place and it is the right time for me to do the other things I have always wanted to do."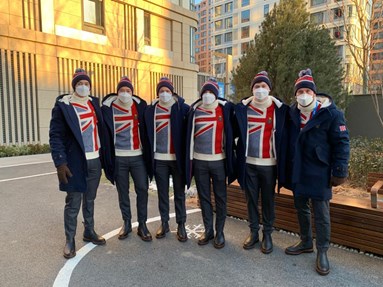 His expertise will not be lost to the sport since, along with developing his new venture, Hannah will remain committed to finding a new ice facility in Glasgow as a trustee of Glasgow Ice Centre and has been proposed as a member of the Scottish Curling Board ahead of Scottish Curling's AGM in August.
In addition, Hannah has also been invited to be Chair of the European Junior Tour which he will also combine with interests outwith the sport, which include aiming to become a Munro bagging 'compleater', having now reached 139 and nearly at the half-way point.
In acknowledging Hannah's contribution to his team's success, Mouat described their coach's input as irreplaceable.
"I have worked with Alan for a long time, throughout juniors and into the men's game and it's so hard to put into words what impact he had as a coach for us," said the 27-year-old skip.
"He was always the go-to guy for whatever issues we felt we had and without him I don't think we would have achieved half as much.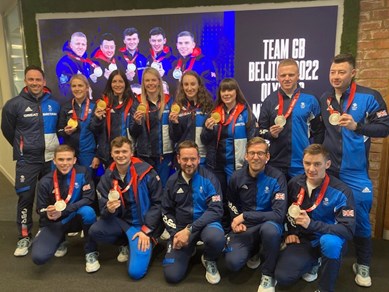 "He is an unbelievable coach and mentor and his team management skills are the best in the world in my opinion.
"I don't think there is a better person that understands each individual in a team and is able to maximise each person's potential, so it feels like we have lost a massive part of our team.
"I think the only thing I can really say for Alan going forward is that no matter what he puts his mind to he is going to have success he is just that kind of person.
"We are definitely going to miss him and the presence he brings to our team and I think we would struggle to find that in any other coach to be honest. He is a great guy and a great friend, I just hope he has all the success he is looking for going forward.
"We were so glad we made the Olympics this year, not only for ourselves but for Alan as well, because we knew how much he wanted to be a part of the Olympic team as a coach.
"That rewarded all the hard work we were putting in on the ice, while he was putting in just as much hard work in the background. It is such an amazing thing we have achieved together and I am so glad he was part of it."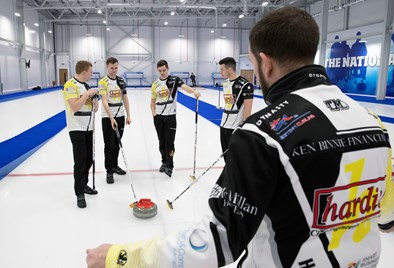 British Curling's Executive Performance Director Nigel Holl also paid tribute to Hannah's long contribution to the sport and welcomed his continued involvement in the sport.
"Alan's achievement has been extraordinary in taking players from the junior game all the way to the very highest level in the sport, achieving a string of firsts for a Scottish curling team along the way," he said.
"He has been an extremely well regarded coach in the curling community and has been integral to the development of many young teams that are now on our elite programme, as well as those historic successes with Team Mouat.
"We wish him the very best, but are glad he will continue to be involved in curling in various roles as he starts the next chapter."

Images: Mike Cleasby/Grand Slam of Curling, WCF/Celine Stucki, Sportstnet/Anil Mungal, PPA/Graeme Hart