Team Whyte are looking to build on the momentum generated so far this season in reaching two play-offs in high class international fields when they embark on their next Canadian campaign at the KW Fall Classic which gets underway tomorrow (16-19 September).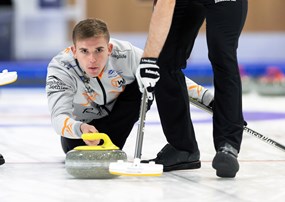 The Podium Potential quartet of Ross Whyte, Robin Brydone, Duncan McFadzean and Euan Kyle reached the final of their season opener at the Euro Super Series and followed that up by reaching the quarter finals of their first overseas international event in over a year at the Stu Sells Oakville Tankard.
They are now looking to follow that up by maintaining their immaculate record of reaching the play-offs of every international they have competed in since joining the men's circuit two seasons ago.
"It is always great to make the play-offs in any event, but with two strong fields we have been in so far is a great confidence booster for the year," said Whyte.
"We are excited for the KW Fall Classic as we have been there before and really enjoyed the event."

Whyte's only previous international trip this year was as Team Mouat's fifth man for their World Championship campaign in the Calgary bubble, so he is revelling in being back on the road again with the return to a more familiar curling calendar.
"It's great to be on tour again as it feels like we are back to normal and doing what we love to do, which is compete," he added.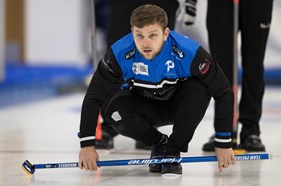 The new look Team Paterson, comprising Kyle Waddell, Ross Paterson, Duncan Menzies and Craig Waddell are the only other Scots in the line-up and are looking to extend their run in this tournament after just missing out on a play-off at the Oakville Tankard last weekend when they lost out to four-time world champion skip Glenn Howard.